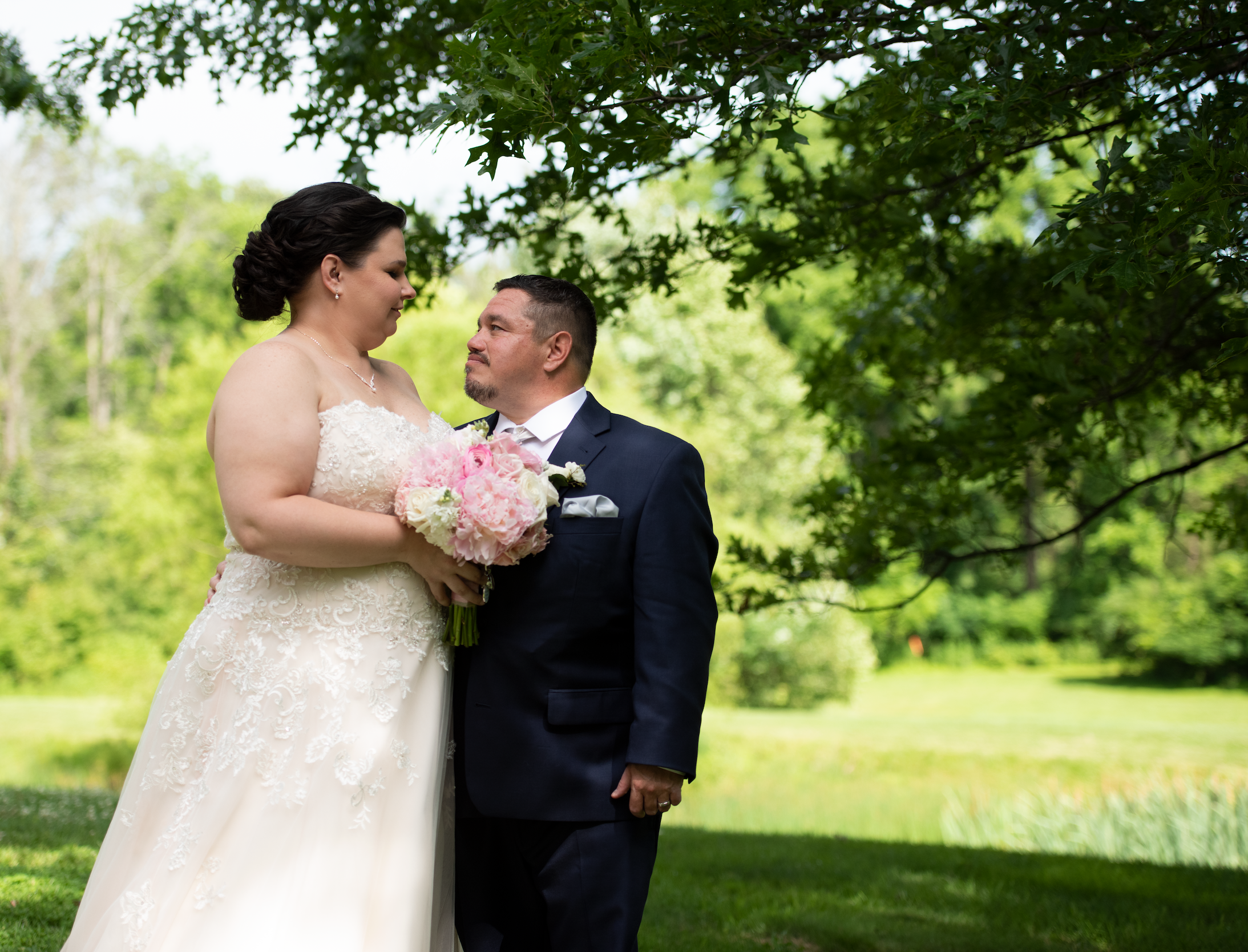 Walt & Kristina Cavalcanti
Written by Joe Sanchez
When you have a couple planning a mix of polka dancing and Star Wars in their wedding, you already know it's going to be a fun time. Walt & Kristina were such a great couple to work with who told us everything they wanted, from start to finish. No question went unanswered from either side, and as soon as DJ Korey and I pulled into the Joseph Ambler Inn, we were ready to rock out!
The day started with a lovely outdoor ceremony, which ended with a salute to Rocky Balboa as they walked out w/ Rocky's Theme playing in the background. Once inside the reception hall, we saw the moms take center stage, with Walt & Kristina each sharing a beautiful dance w/ their mothers. Walt kept it classy, while Kristina added a touch of uniqueness to her dance by making her own mix that included many different genres. Did I mention that they were a fun couple?
The dance floor opened up w/ a massive polka number, lead by cousin Bill. He had everyone join him in on the dance floor and the party didn't stop for anything after that. Correction…it did stop, but it was for a cake cutting w/ LIGHTSABERS (please refer to "fun time" comment earlier in the post).
Thank you Walt and Kristina for this unforgettable night, which I am sure that you will remember for the rest of your lives. Thank you to the whole Cavalcanti/Bradley/Meglich clan for keeping this party going until the very end. And a special thank you to Cousin Bill, who I may have shared a slow dance or two with.
Written by Joe Sanchez