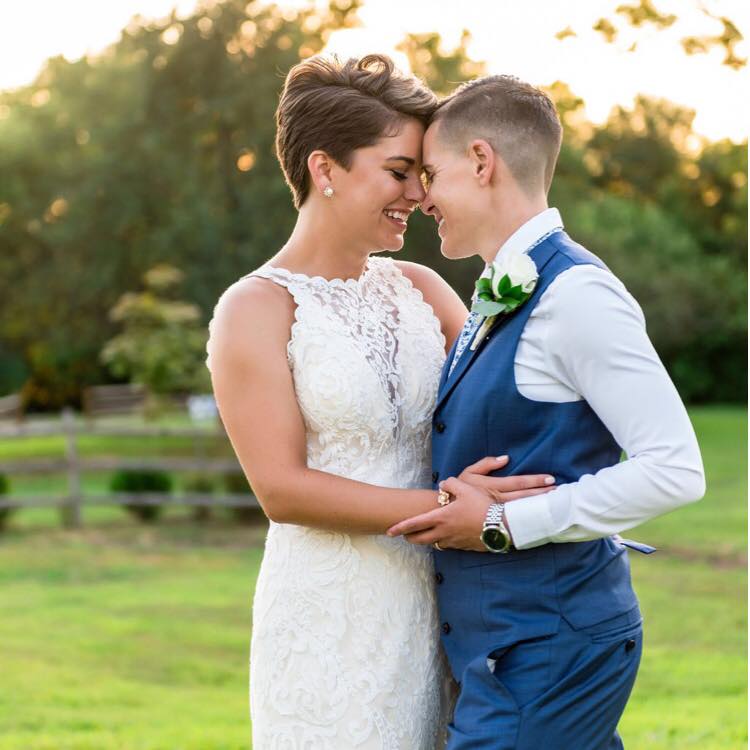 Sarah & Kerry Rhinehart
Written by Harry McCloskey
I can honestly say that it really isn't "the same old song and dance" every weekend for us anymore. I feel that was the norm when I first started doing weddings back in 2005. Today's couples are doing it their way, exactly how they want to do it and not what "everyone else has done for years" I've honestly never been more excited in my career to do weddings then I am right now. Every weekend its something new, fresh and different.
Reflecting back on our 2019 wedding season, its easy to say that Sarah and Kerry's wedding was one for the books! We got this referral from Colin and Amanda O'Rourke, whose wedding we were honored to do the year before. From the moment I first met them, I knew we were in for a good time. I feel Sarah had this spunkiness about her and our personalities mesh well together. (See the egg picture below and if you know me could easily see me doing the same thing lol) They told us they had a crowd that wouldn't disappoint and they couldn't have been more accurate.

The wedding took place on a beautiful Saturday afternoon at the John James Audubon Center. It's a beautiful venue and I was happy to be back there for the second time this season. As DJ Apex and I began setting up we started talking about the eclectic music taste and request list. The couples list included songs like "Shake Ya Tail Feather", "Every Time We Touch" and mentioned "play anything by Avicii." That screams high energy to us and we were pumped up for what was about to go down.

Anyone that knows me knows that the wedding introductions are one of my favorite parts of every wedding. It is the match that sparks the energy for the whole night. The noise made by this crowd and their energy during intro's, set the stage for the night. The dance floor was packed from the second we opened the dance floor to the last song. People of all ages were out of their seats. It was a picture perfect wedding, and I honestly think we created the exact atmosphere they were looking for. Which is the greatest honor for us to know we did our jobs right.
As I mentioned in the beginning every wedding is different. These are a couple things that stood out to me about this wedding and we have some pictures courtesy of Ashley Gerrity Photography :they had their dogs walk down the aisle. They cut a big donut "cake". Having a donut wall (Can you tell I like donuts)Sarah is a state trooper and knowing that if things got a little to wild on the dance floor, we had a whole squad of troopers in the building.

Harry McCloskey