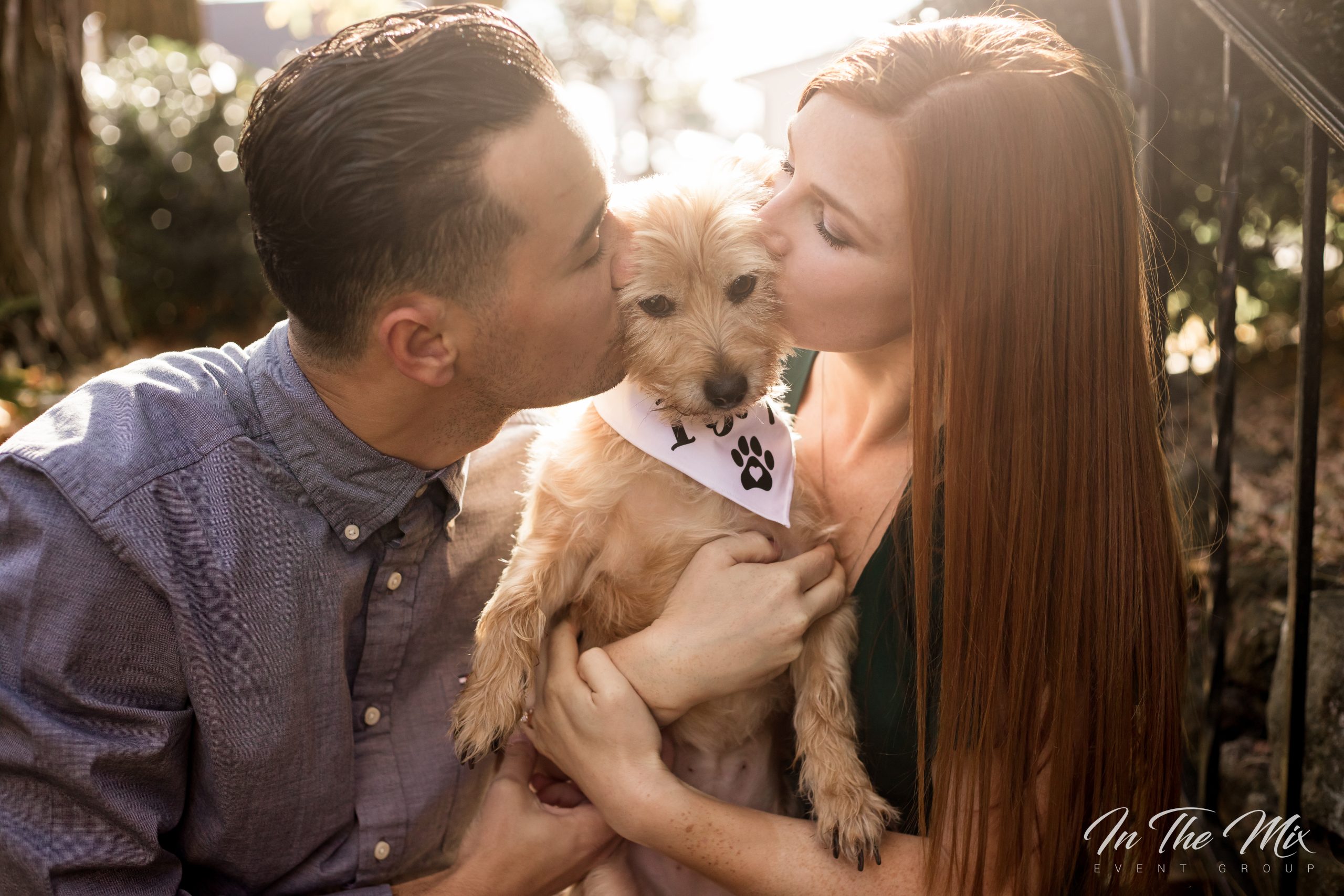 Engagement Sessions
When it comes to booking your wedding photographer, I always say I plan to be the quickest best friend you've ever met. I want my couples to be as comfortable with me as possible by the time the wedding day is here, and an engagement session is the best way to do this. We get to be as creative as you want, so that on your wedding day, you're not guessing what it'll be like to be photographed. Let's be honest, not many people do photo shoots on a regular basis and it can be awkward to some! So let's dive into some tips on making your engagement shoot fun, relaxed, and unique to you!
Booking the right photographer
When it comes to portrait sessions, the options are endless. Do you want formal posed portraits or fully candid photos running through a field? Some photographers tend to lean towards one or the other, while others, like me, try to incorporate a little of both into sessions. I like to use 'prompts' in between the posed photographs to get a sense of your personality. It may seem crazy or awkward at first, but as you can see below, they turn into amazing candid photos! I also find it important that you do your engagement session with your wedding photographer; take advantage of that time together to get comfortable working together before the big day.
What to wear
If you were to ask me what to wear to your engagement session, the first thing I would say is to wear what you're comfortable in. Engagement sessions tend to be more casual than portraits on your wedding day. Just be sure to match your dressy-ness with your partner. I like to say, wear what you normally do, just style it up a notch! You also want to keep in mind your session location and coordinate your outfit to match the surrounding area. Another thing to consider is patterns on your clothing. If one person has a pattern on their shirt/dress, the other should stick to solid colors. This helps minimize distractions in the images and draws the viewer's eyes right to you!
With that being said, it's always a fun idea to coordinate your outfits with your wedding colors. I've also had couples bring jerseys from their favorite sports team to change into for a few photos at the end…Phillies and Eagles of course!? 😉
All the animals!
One of the most asked questions I get while planning a session is "Can we bring our dog"? My answer will always be yes! As long as the location allows pets. It's always a good idea to call around to locations you're interested in before committing to one just to double check their rules on our four legged friends.

If your pup will be joining us on our session, it's super helpful if you bring a friend along to entertain your dog before/after we get photos with them. Also keep in mind, how does your dog do around new people and places? You don't want it to cause stress on you or your pet by bringing them along if they won't be comfortable around a new person.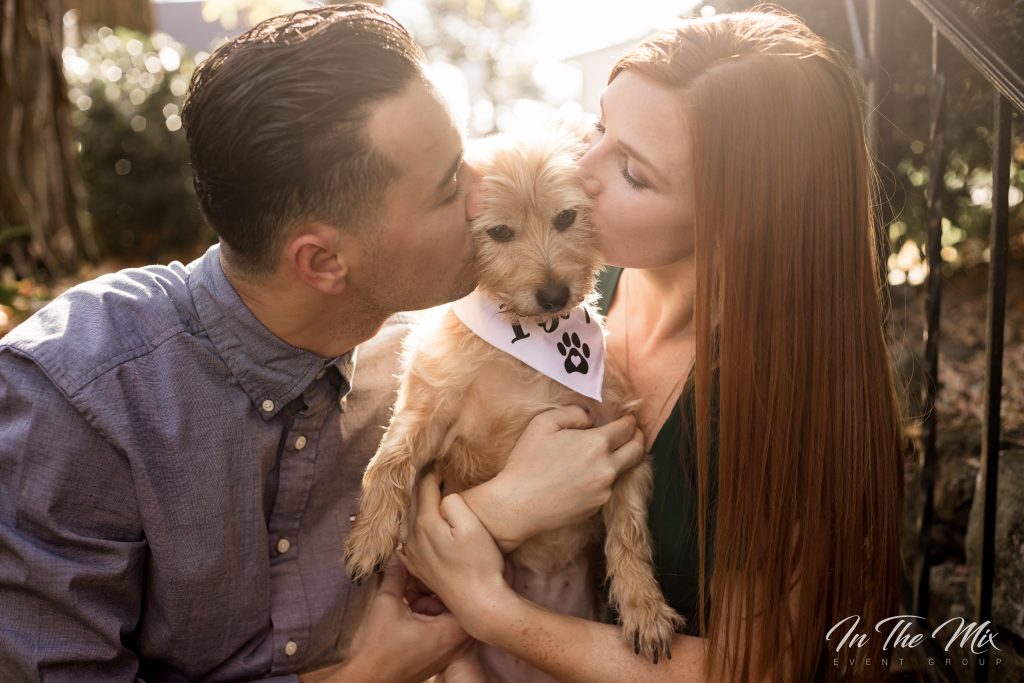 Location, location, location
Chances are, you grew up in one of two places; in or around the city, or in the country surrounded by cows (like me!). Just because you live in the city doesn't mean we can't go to the local nature preserve for your engagement session. I actually like when couples choose a location 'opposite' of their wedding venue. It gives variety, and in the end, you don't feel like your engagement photos look the same as your wedding photos. I'll say this time and time again, your engagement session is all about what YOU want! Want to go to the local fair? Let's go! What about the house you bought a few months ago with your fiance? Let's get cozy and casual for an in-home session! The list of possible locations goes on and on.